Road closures and 4 more things to know this week in Leander and Cedar Park, June 12-15
---
Click here to view original web page at communityimpact.com
Residents in Leander and Cedar Park should know about road closures, a council meeting and more this week.
1. Portion of Old FM 2243 closed in Leander
There are road closures on Old FM 2243 in Leander between Riverway Lane and Sunny Brooke Drive throughout the week, according to the City of Leander. 512-528-2700. www.leandertx.gov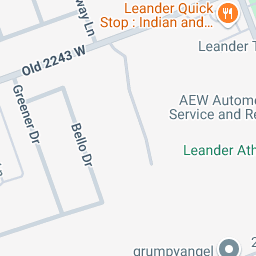 2. Law banning texting while driving passed
Last week, Governor Greg Abbott signed a bill banning texting while driving statewide. The law will go into effect September 1. First offenses are punishable as a misdemeanor with a $25-99 fine. Subsequent offenses are punishable by fines no more than $200.
3. Coach's Night fundraises for Central Texas grads Thursday
The Capital City A&M Club and Foundation holds an event to fund scholarships for high school graduates who will attend Texas A&M University. There is a live and silent auction, barbecue dinner, and more. 5:30 p.m. Cost varies. 512-779-0900. H-E-B Center, 2100 Avenue of the Stars, Cedar Park. www.austinags.org
4. Leander City Council meets Thursday
The Leander City Council will consider the recommendations from last week's Planning and Zoning Commission meeting, according to the agenda packet. The recommendations include approving a subdivision concept plan and amending zoning for a planned unit development. 7 p.m. Pat Bryson Municipal Hall, 201 North Brushy Street, Leander. 512-528-2700. www.leandertx.gov
5. Worth the trip: Young Shakespeare presents "As You Like It" Thursday
Austin-area students ages 12-19 perform during the opening night of Shakespeare's "As You Like It" at the Curtain Theater. The production runs Thursday-Sunday until June 25. 8 p.m. $15-$18. 7400 Coldwater Canyon Drive, Austin. 512-470-4505. www.austinshakespeare.org