Top Deals 2017
---
Click here to view original web page at siteselection.com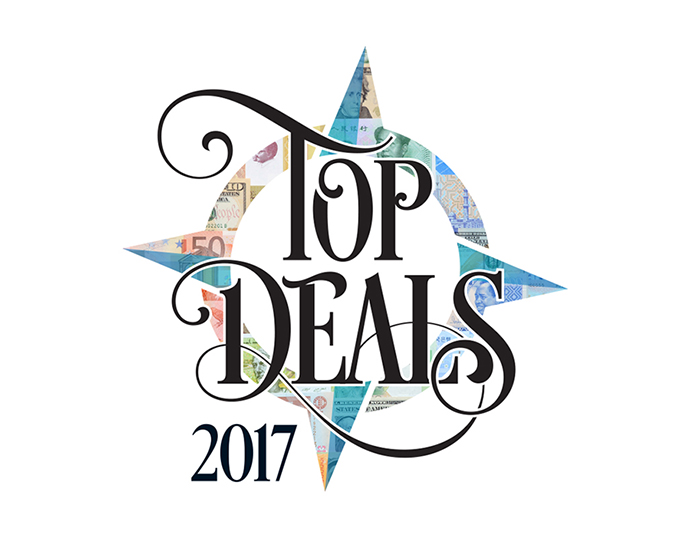 Situational awareness is the ability to know what's happening around you, and make timely decisions critical to your team and mission.
The top economic development deals of 2016 — determined based on economic impact, competition for the project, job creation and capital investment — capture the essence of situational awareness, on both sides of the bargain.
Presented here in alphabetical order by company name, the top deals offer a collective snapshot of where the money's going, in terms of both geography and industry sectors — energy, data, healthcare, electronics, and every form of vehicle, to name a few. While the US South and Mexico still get their fair share, they don't dominate: Companies are discovering favorable economic, cultural and redevelopment situations in the Midwest, Southwest and along the East Coast. When it comes to international deals, however, two regions dominate: Asia as recipient, and China as country of origin for many of the investing firms.
Many of these projects also wave the flag of sustainability and corporate social responsibility. Some don't: The most common megaproject controversy in developing economies, for example, is land grabs from indigenous communities and rural populations. In some cases, however, the top deals represent historic milestones. What they all have in common is the hunt for the right talent, resources, logistics and site — as in situation — that will make dreams come true for investors, community stakeholders and jobseekers.
TOP NORTH AMERICAN DEALS
Audi | San Jose Chiapa, Mexico
$1.3 billion, 4,200 jobs
The site that will produce the Audi Q5 is rising on a 460-hectare (1,137-acre) site that includes a "just-in-sequence" supplier park and what the company calls "the most environmentally friendly paint shop on the American continent." The company already surpassed its hiring goals, announcing that 5,000 employees have been recruited. The company's dual-training system, based on the universally admired German system combining theory and direct experience, has as its partner the Universidad Tecnológica de Puebla (UTP).
Among the project's community-driven aspects, Audi México has already planted more than 100,000 trees in San José Ozumba County to help replenish groundwater, and it's launched the Audi Orchestra, aiming to integrate children from seven to 17 years old from the region into a choir and an orchestra, each with 100 members.
Centene | St. Louis, Missouri
$772 million, 1,000 jobs
The new headquarters for the health insurer in the St. Louis-area municipality of Clayton involves a tax abatement agreement with the city that cuts property taxes by 40 percent and personal property taxes by half for a new office campus that will be home to 2,000 total employees, with an average salary of $73,000 plus benefits. The State of Missouri approved $10 million in Missouri BUILD bonds, and is awarding around $35 million in overall state incentives based on job-creation targets reached by Centene, which runs Medicaid programs for states.
Ground was broken in April 2017 for the new campus, which involves two office towers and a number of mixed-use features designed to be used by the community. There is room enough in the office buildings for a projected 3,000 offices from other companies that might choose to lease space in them. In April 2016, the company also opened a new $25-million, 250-job service center in the troubled St. Louis-area community of Ferguson. "The business sector must be a role model in creating stronger and healthier communities across the nation," said Michael F. Neidorff, chairman, president and CEO of Centene, "one company at a time, one community at a time."
Continental Tire The Americas | Clinton, Mississippi
$1.4 billion, 2,500 jobs
February 8, 2016, was the largest single-day economic development success in Mississippi's history when Continental Tire the Americas and Edison Chouest Offshore's TopShip announced plans to invest a cumulative $1.5 billion and create 3,500 jobs with an average salary of $40,000 in Hinds County and Gulfport, respectively. The announcements came four days after the Mississippi Legislature voted on an incentive package in support of the project, approving $263 million through the Mississippi Major Economic Impact Authority for site acquisition and site preparation, infrastructure improvements and workforce training. Of that amount, Hinds County contributed $20 million.
In an interview with Site Selection, Mississippi Development Authority Executive Director Glenn McCullough, Jr., called Governor Phil Bryant "the leading economic development governor in America — this is not just a passion of Governor Bryant's, it's an obsession. We play to win, and Mississippi wins with people." Sebastian Eich, co-founder of NAVIGO consultancy and formerly a representative of the state in Germany, was impressed by the ability to keep things confidential: "Everybody [on the state's project team] knew about it, but it was completely a secret project," he said. "Well done by the MDA."
General Electric | Boston, Massachusetts
$200 million, 800 jobs
The most heralded headquarters move of the year saw the longtime Connecticut-based conglomerate decamp for Beantown, with the thrum of a dynamic city the primary motivating factor. "We want to be at the center of an ecosystem that shares our aspirations," said GE Chairman and CEO Jeff Immelt in January 2016. "Greater Boston is home to 55 colleges and universities. Massachusetts spends more on research & development than any other region in the world, and Boston attracts a diverse, technologically-fluent workforce focused on solving challenges for the world."
GE analyzed its HQ situation for more than three years, began its formal review in June 2015, and chose Boston from a list of 40 potential locations. Writing in Site Selection, Andrew Phillips, partner/principal in EY's Quantitative Economics & Statistics practice, said the GE project was emblematic of several recent high-profile HQ moves that "followed the typical urbanization story, choosing central city locations with public transit access and nearby housing that allow employees to avoid congested highways while capitalizing on the high concentration of educated workers and amenities in urban centers."
Huntington Ingalls | Newport News, Virginia
$750 million, 1,000 jobs
It was June 2016 when the Newport News City Council approved up to $46 million in grants via its Defense Production Zone Program —matching the amount approved by the Virginia General Assembly — to support Newport News Shipbuilding's investment in a foundry, new buildings and new equipment as the shipbuilder ramps up for a $96-billion push by the U.S. Navy to build more submarines over the next 25 years. The only other place where the vessels are made is at General Dynamics in Connecticut.
The project comes after more than 1,100 layoffs following major aircraft carrier completions. The foundry improvements will upgrade facilities originally constructed in 1856.
The shipyard will also expand its Joint Manufacturing and Assembly Facility. The company employs 21,000 people.
Lucid Motors | Casa Grande, Arizona
$700 million, 2,000 jobs
After considering 60 sites in 13 states across the US, Lucid Motors in November announced it had chosen Casa Grande, just south of Phoenix, as the spot to build its battery-powered rival to Tesla. Lucid cited Casa Grande and Arizona for "their pro-business mindset, excellent workforce, forward-thinking academic institutions, proximity to our Silicon Valley headquarters, strong regional supply chain and availability of a suitable property."
In an interview in this issue, Arizona Commerce Authority President and CEO Sandra Watson says a crucial part of the state's winning case was convincing the company it could not only operate competitively in Arizona, but take advantage of assets surrounding the state, such as the supply chain in Sonora, Mexico.
Lucid said it will break ground during the first half of 2017 and will begin producing its first model in 2018.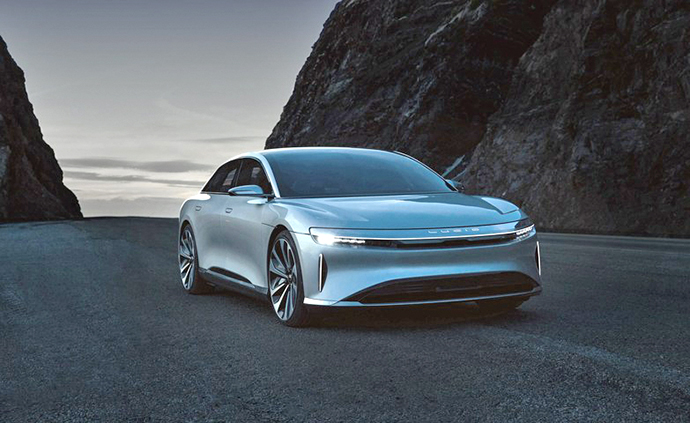 Shell Chemical | Monaca, Pennsylvania
$6 billion, 600 jobs
Sometimes it's not months, but years. As documented in the September 2016 issue of Site Selection, in 2011, Shell officials announced that they were looking for a location for a potential petrochemical plant, with West Virginia, Ohio and Pennsylvania in the running. In March 2012, Shell selected a site in Pennsylvania for consideration, mostly due to transportation and logistics. Four years later, on Tuesday, June 7, 2016, Shell Chemical Appalachia took the final steps toward building a petrochemical plant, otherwise known as an ethane cracker, which will produce ethylene and polyethylene to make plastics.
The project involves a $1.65-billion tax credit, the largest in Pennsylvania history. "The real driver was the time commitment of state leaders to pass legislation for companies that meet certain job creation thresholds," Shell spokesperson Michael Marr told Site Selection. "They quickly passed the legislation within months, and that really was the key driver for Shell."
More than 70 percent of North American polyethylene customers are within a 700-mile (1,126-km.) radius of Pittsburgh. "There are two geographic drivers for the project — it's close to the ethane natural gas supply and the North American customer base," Marr said, noting support across two state administrations, and particular support from the Pittsburgh Regional Alliance."
Switch | Grand Rapids, Michigan
$5 billion, 1,000 jobs
The unique pyramid-shaped office building that used to be home to Steelcase now is home to what this flashy Las Vegas–based data center operator calls the largest, most advanced data center campus in the Eastern US, designed for up to 1.8 million sq. ft. of data center space and up to 320 MW of power. Plans call for 100-percent green energy to fuel its operation.
As of early March, the construction project had employed more than 700 people.
"With the support of officials in Gaines Township and Kent County, development and permitting has begun well ahead of schedule," the company reported. Major legislation that exempts data centers and co-located businesses from the sales and use tax on data center equipment for 20 years passed in December. An existing relationship helped too, as Norman Properties, the purchaser of the Pyramid in May 2015, happened to suggest the structure as an option to Switch, one of its business connections. The campus is expected to be in continuous expansion for at least 10 years.
Tellurian (Driftwood LNG) | Carlyss, Louisiana
$12 billion, 550 jobs
A spokesman for this project characterized it in remarks before the Calcasieu Parish Police Jury in terms any New Orleans Saints fan can understand, calling it "the financial equivalent of 20 Superdomes." The complex to be constructed on an 800-acre site along the Calcasieu River is designed to export 26 million tons of liquefied natural gas annually.
The company estimates some 3,500 construction jobs will be created. While housing for those workers has been an issue with past megaprojects in this lively corner of Southwest Louisiana, the company, its fellow area investors and the Southwest Louisiana Economic Development Alliance have been steadily marshaling resources to address the issue, as well as other issues such as workforce training. In March, the project received authorization from the US Department of Energy to export for up to 30 years to countries that have free trade agreements with the US. The company has applied to FERC for permission to export to non-FTA countries. It hopes to start construction by March 2018.
Under Armour/Sagamore Development | Baltimore, Maryland
$5.5 billion, 8,000 jobs
Under Armour Founder and CEO Kevin Plank's vision for the Port Covington area of Baltimore goes way beyond the nearly 4 million sq. ft. of office, manufacturing and athletic space on this planned 50-acre campus. In a presentation to city design and architecture review panelists, Neil Jurgens, vice president for corporate real estate at Under Armour, said 10,000 employees are expected to work there once it is built out over two decades. The initial office tower should be complete by 2021.
Reuse is already underway, as the company's IT and finance departments operate out of a former Sam's Club. But the bigger plan, conceived by Plank's Sagamore Development real estate arm, involves a 266-acre mixed-use center with 13 million sq. ft. of office, retail and residential space, as well as a man-made lake and a 40-acre public park. Discussions have ensued with the Baltimore Development Corp. for a proposed tax-increment-financing district. UA also is creating 1,000 jobs at another port, opening in a 1.3 million-sq.-ft. distribution and warehouse facility at Sparrows Point in Baltimore County as part of the Tradepoint Atlantic redevelopment project. That project is being aided by $2-million loan and $2 million in infrastructure improvements from the Maryland Department of Commerce.
North American Honorable Mentions
Aramark | Philadelphia, Pennsylvania
$250 million, 1,200 jobs
Delphi | Los Mochis, Ahome, Mexico
$65 million, 4,000 jobs
Fiat Chrysler Automobiles | Sterling Heights, Michigan
$1.5 billion, 700 jobs
GM Canada | multiple locations in Ontario
$554 million
Grupo Viz | Tlahualilo de Zaragoza, Durango, Mexico
$572 million, 3,700 jobs
Lear Corporation | Matamoros, Coahuila, Mexico
$57 million, 7,000 jobs
McKesson Corporation | Irving, Texas
$157 million, 1,000 jobs
Shandong Sun Paper Industry
Joint Stock Co., Ltd. | Arkadelphia, Arkansas
$1 billion, 250 jobs
Tata Steel Minerals Canada | Schefferville, Quebec
$1.5 billion, 550 jobs
UPS | Atlanta, Georgia
$400 million, 1,250 jobs
INTERNATIONAL TOP DEALS
Apple | Hyderabad, India
$25 million, 4,000 jobs
Apple in May announced the opening of this new office on the Waverock campus in Hyderabad that will focus on development of Maps for Apple products. "The talent here in the local area is incredible," said Tim Cook, Apple's CEO. Telangana Chief Minister Kalvakuntla Chandrashekar Rao called the choice "a testament to our proactive approach, quality infrastructure and the excellent talent base we have in the region."
"We are experts in geospatial data and we will be hiring thousands of people from the local area to support this effort," said Anup Jindal, CEO of project partner RMSI.
China Railway Group | Kuala Lumpur, Malaysia
$2 billion
After acquiring for well over $1 billion 60 percent of equity in the Bandar Malaysia mixed-use development in a JV with Iskandar Waterfront Holdings, China Railway Group (CREC) pledged to construct a regional center there. CREC — a $100-billion conglomerate — is among the favorites to develop the high-speed rail link from Kuala Lumpur to Singapore, which would include the 486-acre Bandar Malaysia as a hub.
1MDB, the original developer of transit-oriented Bandar Malaysia as well as nearby twin project Tun Razak Exchange, has said urban redevelopment of the former airport in Sungai Besi "is designed to support Greater KL as a new engine of growth" and to promote urban liveability in a "new urban ecosystem."
Dangote Cement | Okpella, Edo, Nigeria
$1 billion, 6,000 jobs
With this launch of a 6-million-tons-per-year cement plant, the ambitious Dangote Group has invested in total annual Nigerian cement-making capacity of 41 million tons. "The economic reforms in Edo State — especially in the area of tax, innovations in rural finance and investment on infrastructure — have produced an enabling environment that has further provided a platform for future growth," said Dangote Group President Aliko Dangote in published remarks.
The continuing huge investment in Nigerian cement capacity from Dangote alone is helping the country save as much as $3 billion that would have been spent on imports annually. The company also is involved in major rice-growing projects.
HC Semitek | Yiwu, Zhejiang, China
$904 million, 6,000 jobs
This complex for making LED wafers and chips is rising in Zhejiang Yiwu Industrial Park. According to LEDInside, "the Yiwu Industrial Park management committee has given the company R&D subsidies, preferential loans, and MOCVD [Metal-Organic Chemical Vapour Deposition] subsidies" that account for about one-fifth of the project cost. The firm and the park also have formed a fund so HC Semitek can build its supply chain via acquisition.
As of early 2016, the larger Yiwu Economic Development Zone had attracted 400 companies. Its total planned development area is 44 sq. km. (27 sq. miles). The area is moving toward a high-tech profile from a heritage of manufacturing textiles, decorations and zippers. The province has seen year-over-year GDP growth approaching 8 percent each of the past two years.
Pandora | Lamphun, Thailand
$265 million, 5,000 jobs
The grand opening for this jewelry-making facility took place in October 2016, one year after the Copenhagen-based company broke ground at the location near Chiang Mai in northern Thailand. The company plans expansions valued at US$264 million between 2015 and 2019.
Besides the new facility in Lamphun, the capacity expansion program includes building an additional crafting facility in Gemopolis in Bangkok, as well as optimizing the existing crafting facilities in Gemopolis. The new facility aims to set new standards in scale, sustainability, modernization and improved working conditions.
Rafael Advanced Defence Systems/Reliance Defense | Pithampur, Madhya Pradesh, India
3,000 jobs
This JV between India's Reliance Defence Ltd and Israel's Rafael Advanced Defense Systems constitutes the largest investment thus far under the "Make in India" campaign launched by India Prime Minister Nohendra Modi. The weapon systems complex will rise in the Pithampur Special Economic Zone, and fulfill a potential $10 billion in military contracts over the next decade.
Reliance Defence is a subsidiary of Reliance Infrastructure. The company is growing in other areas of India too, noting that the Maharashtra Government has allotted land at Mihan near Nagpur for the development of India's first smart city for the defense sector, Dhirubhai Ambani Aerospace Park.
Rui Feng | Preah Vihear, Cambodia
$360 million, 7,000 jobs
In spring 2016, the Chinese-owned Rui Feng started up this massive sugar refinery, capable of processing 20,000 metric tons of sugarcane daily. The Phnom Penh Post reports that the Cambodian government granted an 8,841-hectare (21,845-acre) economic land concession (ELC) in 2011 for cultivation of sugarcane, rubber and acacia, though 1,000 acres of that was given back to settle disputes with the indigenous Kuoy. "The Chinese-owned firm and its four sister companies collectively hold five separate ELC licenses covering a total 40,000 hectares," the paper reported. "The sugar mill is part of mammoth $1.5 billion project by the company and its four sister firms that will include a power plant, fertilizer factory and other infrastructure such as a hospital and school," said Um Sotha, spokesman for the Ministry of Industry and Handicraft, in the paper.
Samsung Electronics | Hanoi, Thanh Pho Ha Noi, Vietnam
$300 million, 4,000 jobs
This R&D complex will occupy a new 21-story building in Hanoi's Hoang Mai District that will become operational in 2019 and be rent-free for 50 years. Samsung Electronic Vietnam has invested nearly $15 billion in locations in Bac Ninh and Thai Nguyen provinces, as well as in HCM City — to the point where electronics have surpassed clothing to become Vietnam's biggest exports by revenue ($30 billion in smartphones alone).
Among incentives were exemption from import tariffs on equipment for the center, and from customs clearing procedures, and a 50-percent reduction in employees' personal income tax. The R&D investment was required for the company to receive incentives for its complexes in northern Vietnam.
Tsinghua Unigroup | Wuhan, Hebei Province, China
$24 billion
Following decisions by the US government to bar major acquisitions by Chinese semiconductor chip companies, those firms are investing at home. In addition to this project to make 3D NAND flash memory, the company plans to also invest more than $4.3 billion in building an "international city" for foreign employees that will include housing and international schools.
Not long after this project was announced, Tsinghua Unigroup announced in early 2017 a $30-billion memory chip factory to be built in Nanjing, Jiangsu Province. Yet another $16-billion project is slated for Chengdu, in Sichuan Province.
Twinstar Display Technologies | Maharashtra, India
$10 billion, 30,000 jobs
This deal with the Government of Maharashtra to set up a new LCD manufacturing unit called Panel FAB was signed during Make In India Week. It will also help India toward its goal of "Net Zero Electronics import by 2020." "We will endeavor to make India a significant export hub of display units with the setting up of Panel FAB," said Anil Agarwal, chairman, Vedanta Group.
Upon completion, the complex, to be built on one of two finalist sites, would contribute between 7 percent and 10 percent of Maharashtra's industrial GDP. All LCD panels in India are currently imported, to the tune of $10 billion.
International Honorable Mentions
Daimler | Kecskemet, Hungary
$1 billion, 2,500 jobs
DP World | Yarimca, Kocaeli, Turkey
$650 million, 650 jobs
Microsoft | Amsterdam, Netherlands
$2 billion
Golden Sugar | Mokwa, Nigeria
$226 million, 3,500 jobs
Lotte Chemical Titan | Cilegon, Banten, Indonesia
$4 billion
Renault | Valladolid, Spain
$668 million, 2,000 jobs
Seoul Semiconductor Co. | Ha Nam, Vietnam
$300 million, 3,000 jobs
Taison Group | Jiujiang, Jiangxi, China
$1.5 billion, 5,000 jobs
Taiwan Semiconductor Manufacturing Co. | Nanjing, Jiangsu, China
$3 billion, 1,200 jobs
Zalando | Gryfino, Wojewodztwo Zachodniopomorskie, Poland
$226 million, 3,000 jobs