2017 GLOBAL BEST TO INVEST
---
Click here to view original web page at siteselection.com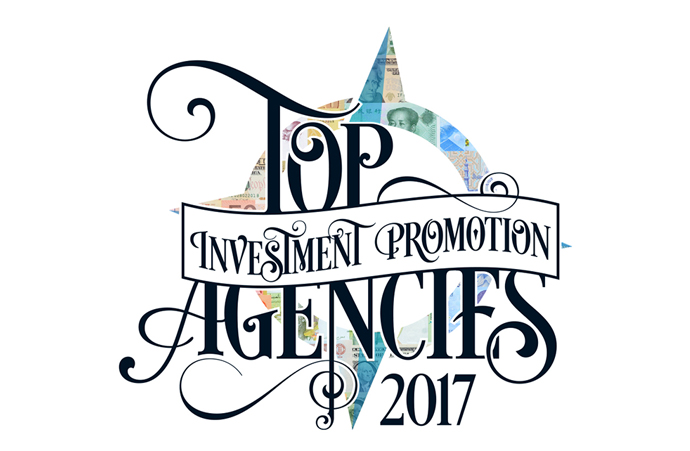 In a world where we have access to more information than ever at any time in history, where the majority of site searches begin online, some have questioned whether Investment Promotion Agencies (IPAs) are still relevant.
It's usually a question posed by someone with an axe to grind, with some personal agenda or crusade, on which they're so focused that they willfully ignore the critical work being done by the world's IPAs.
Critical work.
Like creating jobs.
Like helping local companies export goods to new markets.
Like bettering the lives of the citizens in the communities they serve.
Site Selection magazine suggests that in this time where access to limitless data and technology often paradoxically serve to make us feel less connected, the organizations working to connect businesses with their communities have never been more relevant. As Conway Advisory Vice President Denis Merkwirth notes, "In the growing and ever more competitive 'market' for foreign direct investment, investment promotion agencies play a key part in attracting companies to their respective locations. Despite improvements of the quantity and quality of available location data, the best site selection firms still rely heavily on primary sources such as IPAs."
On the following pages we join corporate end users and site selection consultants around the world in celebrating those doing it best.
The Best to Invest Top IPA Awards recognize the professionalism and preparedness the leadership and staff of the winning organizations demonstrate each day. This is the only purely subjective award Site Selection gives, and we take that responsibility very seriously. To ensure the credibility of the rankings, we've taken ourselves out of the nominating process, and the awards themselves are voted on by site selection consultants from around the world. Those honored to be chosen as some of the world's Top IPAs accumulated the most points in voting based on the following criteria:
Most professionally responsive to inquiries
Staff possessing the best knowledge and language diversity
Offering access to user-friendly databases of sites and incentives (general and sector-specific)
Readily available information on timing expectations of permitting and other processes
Access to recent investors in the region who can vouch for the area and agency
Best reputation for protecting investor confidentiality
Reputation for after-care services
Website: Is it easy to navigate, does it possess a wide breadth of data and does it have an efficient, modern design?
Merkwirth explains that the best IPAs "make potential investors feel like 'preferred clients.' It goes way beyond simply providing data. The best IPAs effectively communicate their locations' strengths and ability to adapt to the unique needs of expanding companies."
"It goes way beyond simply providing data. The best IPAs effectively communicate their locations' strengths and ability to adapt to the unique needs of expanding companies."
Our ranking reflects the perceptions of corporates and FDI professionals around the globe as to how well these IPAs have been able to build a reputation as a vital resource and a trusted partner for investors from across the globe.
We congratulate all of this year's very deserving winners, and in particular CINDE, in Costa Rica, and IDA Ireland, who, for the second straight year were not only named a Top National IPA, but also won the overall Best to Invest Award for total projects per capita in their regions, a remarkable achievement.
Asia Pacific
NATIONAL

South Korea ranks #5 on the World Bank's 2017 Doing Business report.
69% of 25-34 year-olds in South Korea have completed tertiary education, the highest percentage in the OECD and nearly 10% higher than the next-best OECD country.
The Invest Korea Plaza (IKP) is the first business incubation complex in South Korea for foreign investors. The IKP offers furnished office space and modern conference facilities, in addition to offering on-site comprehensive services ranging from investment consultation provided by Invest KOREA and numerous governmental agencies to orientation programs on Korean business culture.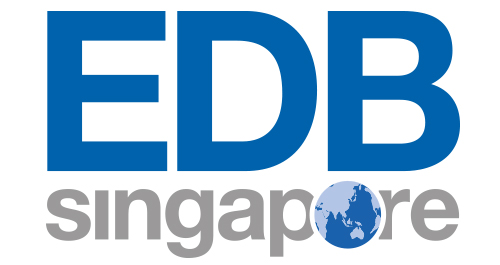 Singapore is ranked #2 on the World Bank's 2017 Doing Business report and #4 on IMD's 2016 World Competitiveness Yearbook.
Singapore has the largest number of Free-Trade Agreements (FTAs) in Asia, and is party to more than 40 Investment Guarantee Agreements (IGAs).
Singapore ranks 4th in the world and 1st in Asia for best IP protection in the World Economic Forum's Global Competitiveness Report 2016-2017.
REGIONAL
Hong Kong has robust public transportation infrastructure. 90% of the daily commuter trips are taken with public transportation.
Hong Kong has a simple, predictable and low taxation system. The city only imposes three direct taxes, and does not impose sales tax or VAT, withholding tax, capital gains tax, dividend taxes or estate taxes.
The city is within 4 hours of all of Asia's key markets, and within 5 hours of half of the world's population.
Hong Kong ranks #4 on the World Bank's 2017 Doing Business report.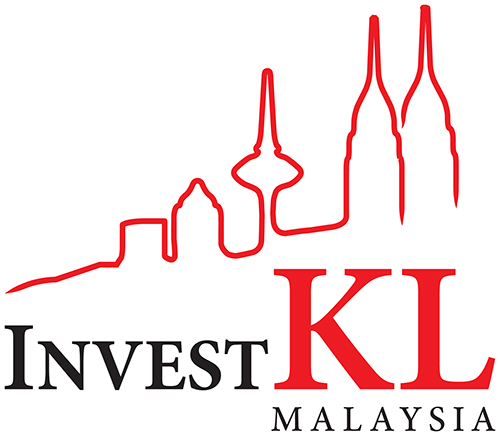 Malaysia is ranked 2nd among Asian countries on EF's English Proficiency Index, and 12th overall.
Malaysia ranks #19 on IMD's 2016 World Competitiveness Yearbook and #23 on the World Bank's 2017 Doing Business report. Malaysia also ranks #19 on IMD's 2016 World Talent Ranking.
Kuala Lumpur ranks outside of the top 100 on Mercer's Cost of Living survey of the world's most expensive cities, signifying the city's low cost of living relative to other large urban centers.
Latin America & Caribbean
NATIONAL
Costa Rica has ports on both the Pacific and Atlantic coasts, and is party to numerous Free Trade Agreements which provide preferential access to over 57 trade partners. These partners represent more than 2.5 billion people.
98.1% of Costa Rica's electricity usage comes from renewable energy sources.
Costa Rica's telecommunication infrastructure provides 100% redundancy. The country also has 156% penetration of mobile devices, one of the highest rates in Latin America and higher than the US.
Trinidad and Tobago ranks 3rd in the Western Hemisphere in the World Economic Forum's 2016-2017 Global Competitiveness Index for exports as a percentage of GDP.
The country has the 2nd most developed road network in the Caribbean.
Trinidad and Tobago has a mobile device penetration rate of 139%.
REGIONAL
Colombia has the 3rd largest population in Latin America, only behind Brazil and Mexico and ahead of Argentina.
The city of Bogota's GDP of $71 billion USD is larger than that of many Latin American countries.
Colombia's labor market is one of the most efficient in Latin America, besting Mexico, Brazil and Argentina on the World Economic Forum's 2016-2017 Global Competitiveness Index.
Panama ranks 42nd on the World Economic Forum' 2016-2017 Global Competitiveness Index, up 8 spots from the previous year.
The Panama Pacifico Special Economic Area was created in 2004, and is a public-private alliance between the Panamanian State and London & Regional Panama.
Panama's Bilingual Program was launched in 2014, and aims to increase Panamanians' English proficiency. The program sends teachers to universities in the United States, Canada and the United Kingdom to improve their English proficiency, thereby enabling them to better assist primary and secondary education pupils learn English.
Africa & Middle East
NATIONAL
South Africa ranks 47th on the World Economic Forum's 2016-2017 Global Competitiveness Index, jumping from 49th on the previous year's index and from 56th in the 2014-2015 Index. On the 2016-2017 Index, South Africa jumped 29 places on the Index's ranking of countries by how pay reflects productivity.
South Africa ranks 52nd on IMD's 2016 World Competitiveness Yearbook rankings, jumping one spot from 2015.
South Africa ranks 22nd on the World Bank's 2017 Doing Business ranking of countries by their protection of minority investors.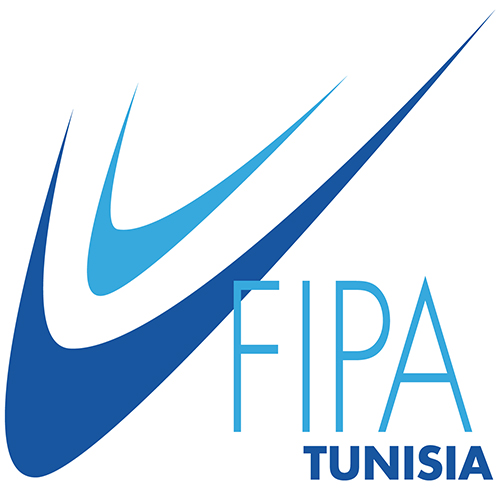 Tunisia's economy has grown significantly since 2000. Tunisia's GDP was $21.5 billion in 2000. This figure had more than doubled to just above $43 billion by 2015.
More than 38% of Tunisia's population is under the age of 24, and approximately 83% of its population is under the age of 54. The median age is 32.4 years.
Tunisia's exports totaled nearly $13 billion in 2016, and its imports totaled $17.75 billion. Approximately 80% of Tunisia's exports go to the EU.
REGIONAL
Sharjah is home to three deepwater ports — Port Khalid, Khorfakkan and the Hamriyah Port — which provide access to the Indian Ocean and the Arabian Gulf. The three ports have a combined capacity of 2.4 million TEUs.
Sharjah has 2 free zones, which allow foreign companies to retain 100% ownership and provide them with competitive warehouse and property leases.
Sharjah's manufacturing sector represents a third of all of the UAE's manufacturing sector.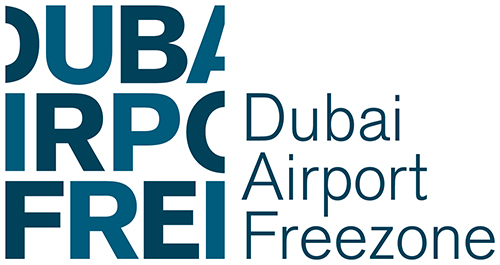 The United Arab Emirates ranks #16 on the World Economic Forum's 2016-2017 Global Competitiveness Index, including ranking 4th in infrastructure. The country also ranks 26th on the World Bank's 2017 Doing Business report.
The United Arab Emirates has more than 20 free zones, wherein foreign companies are entitled to 100% ownership.
Dubai International Airport serviced 83.6 million passengers in 2016, 7% more than in 2015. By comparison, London's Heathrow serviced 75.7 million passengers in 2016.