Deep Eddy Vodka to move distillery out of Dripping Springs, lured by incentives
---
Click here to view original web page at www.bizjournals.com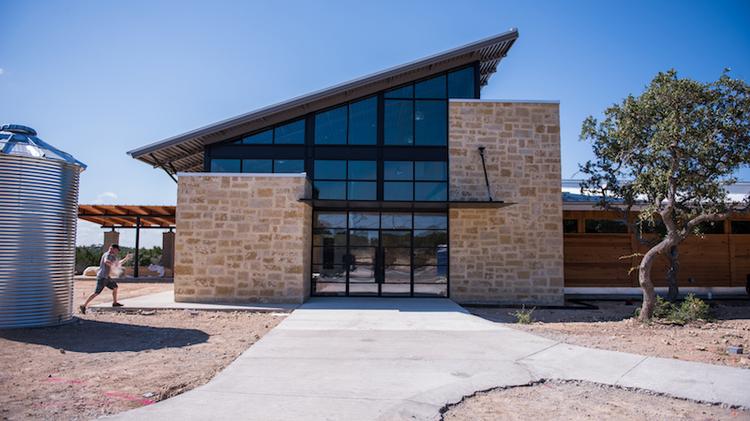 Days after news broke that Deep Eddy Vodka's distillery building near Dripping Springs had been bought by an out-of-state investor, the spirits company is uprooting and moving east, lured by a larger facility and economic incentives.
Deep Eddy announced Tuesday it will relocate its distilling operations to a vacant 194,000-square-foot facility in Buda, south of Austin, KXAN reports. The Buda City Council on Tuesday approved an economic development agreement with the vodka company and its parent, Kentucky-based Heaven Hill Brands, worth $400,000 in cash and a 40 percent property tax rebate, according to the TV station.
The economic incentives deal still needs approval from Hays County Commissioners, according to Community Impact. Deep Eddy said it plans to keep a tasting room in Dripping Springs.
Deep Eddy said the new facility, on 15 acres at 150 Precision Drive, could be up and running in early 2017. It is moving because it has run out of space in its current 27,724-square-foot distillery, which Chiala Properties LLC purchased recently.
Deep Eddy employs about 40 people in its distillery and all will keep their jobs, KXAN reports. The company also hopes to add 20 jobs in that division over 10 years.
Deep Eddy, which in February appointed John Scarborough as president, was bought in 2015 by Heaven Hill for an undisclosed amount. The company ships 700,000 cases of its spirits annually, making it one of the fastest-growing distilled spirit brands in the nation and tops among vodkas, according to market research firm IRI Worldwide.