State Department seeks Trans-Pacific trade deal support from Austin businesses
---
Click here to view original web page at www.bizjournals.com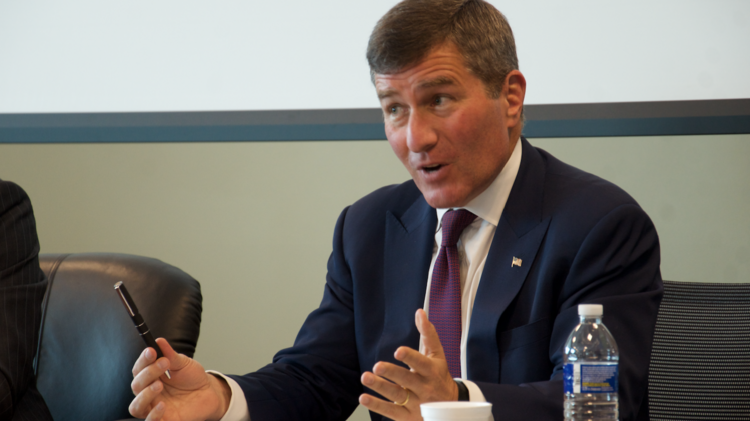 Businesses in Austin and throughout Texas could see big benefits if the Trans-Pacific Partnership trade agreement is approved, Assistant Secretary of State for Economic and Business Affairs Charles Rivkin said Tuesday during a visit to the state capital.
Rivkin was in Austin this morning to seek support for the controversial free trade agreement between the U.S. and 11 other Pacific-rim nations that Obama administration officials argue will reduce tariffs on U.S. exports and open booming Asian markets to more American commerce.
His visit comes in the midst of a presidential campaign where the TPP has become a hotly-contested economic topic. Republican presidential candidate Donald Trump has come out firmly against the proposed trade agreement. Hillary Clinton, who once counted herself a supporter of TPP, has since late 2015 said she now opposes it.
But Rivkin, speaking before a small group of Austin-area entrepreneurs and business advocates during an Austin World Affairs Council luncheon at BBVA Corp.'s West Fifth Street offices, said that the proposed agreement's benefits outweigh its shortfalls.
"I believe the American people will support TPP when the know the facts," Rivkin asserted.
For instance, Rivkin noted that in 2014, approximately 1,210 Austin-area businesses exported to countries currently involved in TPP negotiations. Those countries – Australia, Canada, Japan, Malaysia, Mexico, Peru, United States, Vietnam, Chile, Singapore and New Zealand – represent 50 percent of the projected economic growth over the next 20 years.
Rivkin also touted tariff reductions that could also help Texas exporters get their products on foreign shores. Japanese beef tariffs, which currently add 50 percent to the price of made-in-the-USA beef, would be reduced to 9 percent before eventually being eliminated under the TPP, while Canada would eliminate its tariffs on dairy products. The TPP also removes tariffs on information technology and electronic equipment and removes "data localization" requirements – rules that require information companies such as data centers to have a physical presence in a country – that have been a thorn in the tech industry for years.