Downtown MetroRail station expansion faces Council vote
---
Click here to view original web page at www.bizjournals.com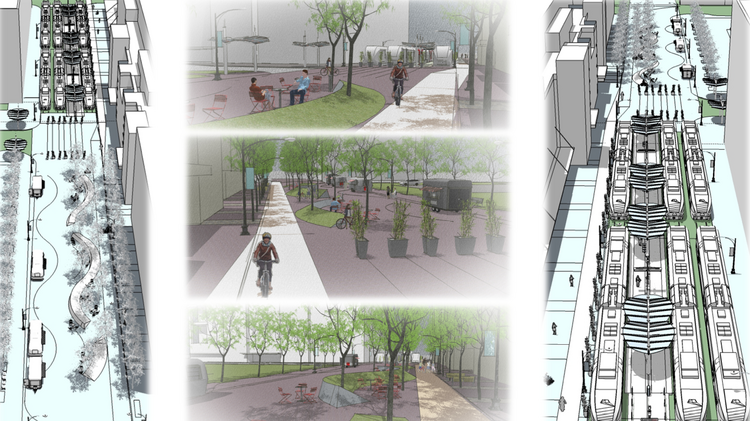 Capital Metro's plans to build a permanent downtown Austin station for its MetroRail service could move ahead later this month after being scrutinized by City Council.
The plan totals $50 million but about $22 million will go to build the new station and an adjacent public plaza. The remainder will be used to purchase four new rail vehicles that would add capacity and increase frequency on the MetroRail line, which runs from a downtown station at Fourth and Trinity streets to Leander, northwest of Austin. The funds come from a Texas Department of Transportation grant.
The existing station was built in 2009 as a temporary structure until it could be replaced with a permanent station. The goal of the expansion project is to create a multi-modal transportation gateway to the downtown core.
The project will come before City Council at its Sept. 22 meeting in the form of a measure authorizing an interlocal agreement with Capital Metro to move ahead with the project.
Conceptual renderings of the project show enough space (and tracks) for the station to accommodate three rows of trains, taking up all of Fourth Street. This would eliminate one of the vehicular entryways into downtown Austin from I-35. As a result, the proposed interlocal agreement directs the city manager to remake Fifth Street between I-35 and Trinity Street to handle two-way traffic.
Michael Theis covers local government, courts and economic development for the Austin Business Journal.