Remember the Alamo, contractors; hundreds of millions may be spent to revamp icon and surrounding area
---
Click here to view original web page at www.bizjournals.com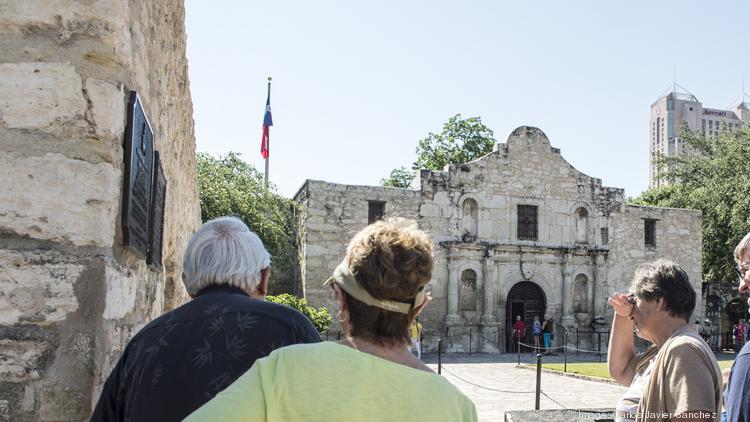 Plans to reimagine the Alamo experience and the area surrounding the historic Texas shrine in San Antonio will soon become more tangible.
The city of San Antonio has agreed to spend $17 million to fund a redevelopment project, the state will contribute $31 million and the Alamo Endowment could raise hundreds of millions of additional dollars for the historic initiative, which could bring dramatic change to one of Texas' most visited areas. But don't expect glass-laden condo towers to pop up on Alamo property — all updates will be devoted to showing off the history of the Alamo and nearby sites in downtown San Antonio.
An archeology team is expected to launch the discovery phase of the master plan to transform the Alamo area next week. That initial phase will include excavation work and archaeological digs beneath flagstone pavers near the downtown landmark.
Becky Bridges Dinnin, executive director of the Alamo Endowment, said the work could begin as soon as Monday or Tuesday and is all part of a larger fact-finding mission that will help shape the eventual transformation of an area that attracts millions of visitors annually.
"We are still in the early stages," Dinnin said, explaining that the master plan must be built on fact and around the real history of the mission site. "Our first steps are history and archeology."
In October 2015, San Antonio's City Council unanimously approved a proposal to join with the Texas General Land Office and enter into a cooperative agreement with the Alamo Endowment to fund and oversee the development of a joint master plan for the Alamo complex and Alamo historic district.
In March, the Alamo Master Plan Management Committee selected Philadelphia-based Preservation Design Partnership to oversee the development of a new vision for the downtown mission and its surrounding area.
Now, there will be visible evidence that the transformation is under way with the archaeological phase of the master plan activated. Dinnin said this will be an important reminder that real change is coming to the heart of the nation's seventh largest city — which depends so heavily on the tourism industry.
"This is huge," she said. "It is our only opportunity to do this really well for the next 300 years. That's how we are looking at this."
W. Scott Bailey covers health care, tourism, sports business, economic development; he also plans and edits some special reports.