Leander closer to landing power provider's new facility, more than 100 jobs
---
Click here to view original web page at www.bizjournals.com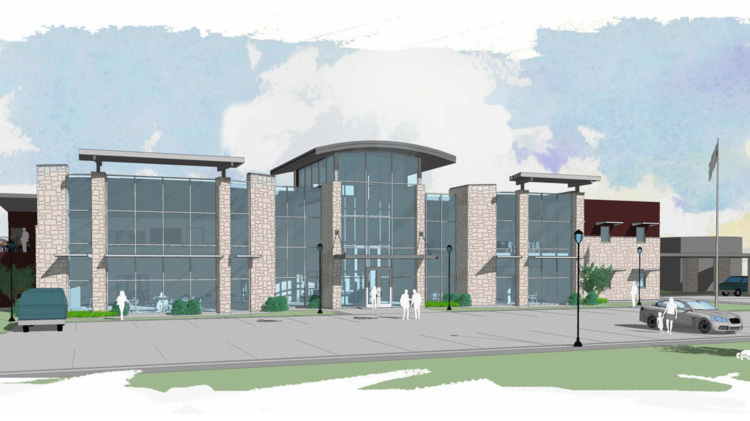 Pedernales Electric Cooperative Inc. is one step closer to building a facility in Leander that would employ as many as 150 workers.
At its regular meeting Aug. 4, Leander City Council gave preliminary approval to a rezoning request that would allow the Pedernales to build an operations center on 27.2 acres on the southeast corner of U.S. Highway 183 and RM 2243.
In city documents filed as part of the request, the co-op said its operations centers typically include a two-story main office, plus a warehouse, a mechanic's shop and storage areas for electrical equipment, among other features. The property is currently zoned within a mixed-use corridor that does not allow for outdoor storage. The co-op wants it to be rezoned to a planned unit development crafted to the company's specific needs for the site.
Pedernales Electric Cooperative is currently building another facility near Austin in Marble Falls, pictured in this article. Ground broke on March 7 and the $17-million facility is scheduled to open in September 2017. It features a 27,000 square-foot office and an 18,000-square-foot warehouse.
Michael Theis covers local government, courts and economic development for the Austin Business Journal.