CAMPO vote all but kills Lone Star Rail
---
Click here to view original web page at www.bizjournals.com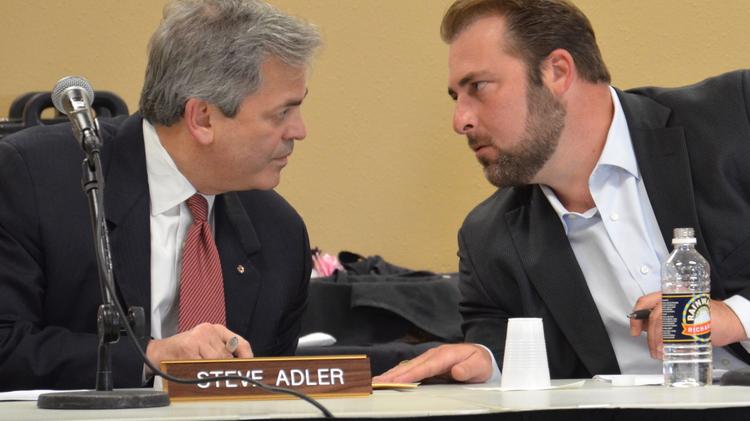 During Monday's meeting of the policy board for the Capital Area Metropolitan Planning Organization, the regional body that plans transportation infrastructure in Austin, members nearly-unanimously voted to begin the process to remove the proposed San Antonio-to-Georgetown commuter rail line from CAMPO's long-range plan. A few technical and bureaucratic details need to be ironed out but the vote removes one of the final support's for the embattled rail district.
The move comes after Union Pacific Corp. (NYSE: UNP) in February backed out of an agreement with the Lone Star Rail District key to making the commuter rail line a reality. The Lone Star Rail project hinged on using Union Pacific's rails between Austin and San Antonio. In exchange, planners would have built a new rail line for Union Pacific.
During Monday night's meeting, commissioners' frustrations with Lone Star Rail District officials was evident. The project began in 2002 as the Austin-San Antonio Intermunicipal Commuter Rail District before changing its name in 2009.
"I have lost such faith in them that I want to make sure that this institution is as clear as possible that we divorce ourselves from the Lone Star Rail organization," said Will Conley, Hays County commissioner and CAMPO policy board chairman.
Austin Mayor Steve Adler, also a member of the CAMPO policy board, pressed to make sure that the language of the resolution permitted CAMPO officials, the Texas Department of Transportation and the Federal Highway Administration to attempt to meet with Union Pacific officials to see if there was any way the project could move forward on their lines.
"My belief is that UP has the same crisis in confidence in Lone Star Rail that we have in Lone Star Rail," said Adler. "I believe that there is an opportunity to handle this at a higher level. Let's raise different kinds of issues, where our messenger was not Lone Star Rail."
But Adler's colleagues on the board grew increasingly frustrated, and skeptical, as the mayor pressed for this option.
"They obviously know what they are doing," said board member and Cedar Park Mayor Matt Powell. "I haven't seen any indications from them that they have left anything off the table. Let's end this one and move forward."
Ashby Johnson, executive director of CAMPO, said during the meeting that the vote will start an official process to remove Lone Star Rail from its long-range transportation plan. That will be handled as part of the organization's regular plan amendment process.
Starting Aug 29, a proposed amendment removing the project from the long-range plan will begin a 30-day public comment process. It would feature 10 open houses across all six CAMPO-member counties. At CAMPO's September board meeting, the organization will hold a public hearing on the proposed amendment. After that, the amendment removing Lone Star Rail returns to CAMPO during its October meeting for a final vote to accept the amendment, which would the put final spike into the rail proposal.
Michael Theis covers local government, courts and economic development for the Austin Business Journal.