Drivers wanted: Next ridesharing company to enter Austin sets launch date
---
Click here to view original web page at www.bizjournals.com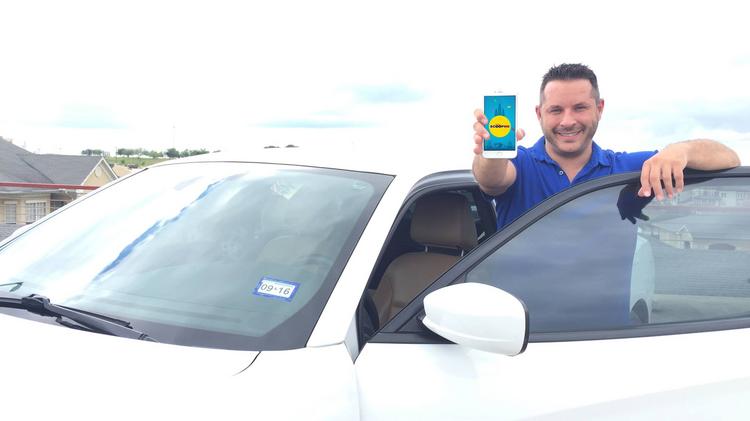 A Georgetown-based ridesharing company plans to launch in Austin in mid-July and is looking for drivers.
ScoopMe LLC announced Wednesday it intends to start service July 15. It is owned by John Montgomery, who also owns a Georgetown printing company, Roberts Printing Co., just north of Austin.
ScoopMe will enter a crowded market with roughly a dozen competitors operating in Austin or planning to expand here. Get the growing list of ridesharing startups here.
Still, Montgomery is optimistic that the delay will work to his advantage.
"It's been an up-road battle," Montgomery told the Austin Business Journal last week in an interview. "The bonus for us of having to wait is seeing a lot of the changes in apps that other companies are making — corrections, number masking and other random stuff. I am trying to implement all of these changes prior to launching so that I can have all this sorted."
The company said it hired Wayne Turner as director of operations. A 20-year Army veteran and former driver for Uber Technologies Inc. and Lyft Inc., ScoopMe's announcement described Turner as a longtime friend and business associate of Montgomery.
"Wayne has extensive experience with managing hundreds of soldiers and aircraft," Montgomery said in the announcement. "I believe he is the right person to manage our hundreds and possibly even thousands of drivers once we launch our business."
ScoopMe representatives, including Montgomery, plan to attend a ridesharing driver fair set for June 24-25 at Austin Community College's Highland Campus. The company said drivers will keep 80 percent of each fare they drive plus weekly bonuses based on driver ratings and the number of pick-ups completed. The company's app is available for iPhones.
Of the companies trying to replace Uber and Lyft in Austin, ScoopMe has had one of the longest launch sagas. Its application for an operating agreement with the city of Austin was delayed for weeks as the company sought insurance. But finding insurance for a transportation network company — the legal term for ridesharing services — is still tricky. In the U.S., almost all ridesharing insurance policies are handled by one company, Virginia-based James River Insurance Co.
"There is only one person who can execute the policy. He went on vacation," said Montgomery, who last week obtained both the necessary insurance coverage and ScoopMe's operating authority agreement. "They have been overwhelmed with applicants as well. With them and maybe one other company in the country that write these policies, it's kind of at their leisure."
Michael Theis covers local government, courts and economic development for the Austin Business Journal.