Austin's role in cleantech revolution highlighted in Secretary of State visit
---
Click here to view original web page at www.bizjournals.com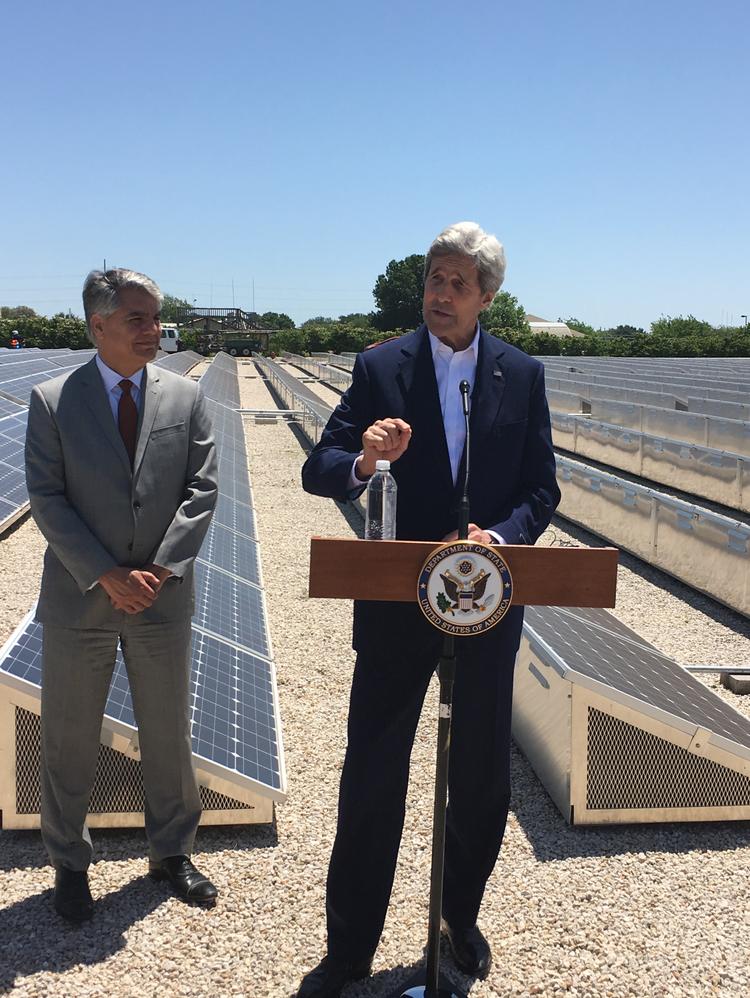 Austin's clean technology industry got some national recognition Wednesday with a visit by Secretary of State John Kerry who said improved energy technology is lowering the price of alternative energy and increasing infrastructure investments.
Kerry spent about 90 minutes at the University of Texas' J.J. Pickle Research Campus where he met with energy industry executives and researchers after touring the laboratories in the Microelectronics Research Center. Several UT officials, including President Gregory Fenves, also attended.
The meeting was largely a briefing of Texas experts' views on the grid and energy infrastructure, said Michael Skelly, president of Clean Line Energy Partners LLC, a Houston-based company that develops long-haul transmission lines to connect renewable energy sources.
The clean technology industry has grown significantly in the Austin area and it's expected to continue expanding in coming years. The industry employs nearly 20,000 workers and contributes an estimated $2.5 billion to the Central Texas economy, according to an Austin Technology Incubator report released in mid-2015.
Kerry who also toured a solar farm outside the research center building, linked the research being completed at such facilities with the Paris Agreement to curb global warming that he signed last week at the United Nations.
"I'm excited to be here today because of where I was last week," he said. "The story of Texas' energy transformation is one of the examples of where this world of ours is going and how economies are going to change over the course of the next years. Smart investments are in technology. We have the know how, we have the savvy, we have the innovators."
More than 150 nations are expected to sign the agreement that is designed to limit the Earth's temperature to 1.5 or 2 degrees Celsius above pre-industrial levels.
Christopher Calnan covers technology, finance and clean energy for the Austin Business Journal. Subscribe to the Energy Inc. newsletter