2075 is the year for driverless cars? Uber, policy experts have wildly different timelines
---
Click here to view original web page at www.bizjournals.com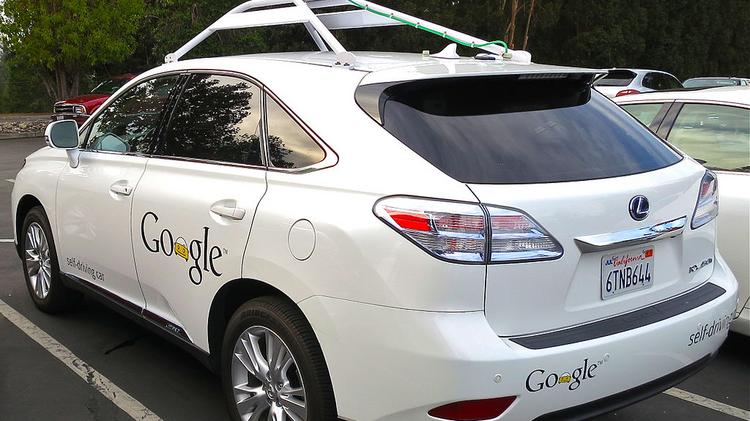 When it comes to our roads, technology companies such as or Uber Technologies Inc. and regulators such as the Public Utilities Commission have often been painted as adversaries. The usual narrative holds that tech companies disrupt and government agencies choke innovation with regulatory red tape. On the question of driverless cars, however, a CPUC-sponsored meeting in San Francisco showed that rulemakers and technologists share many common goals — in theory, at least.
The participants, who included high-level representatives from Google X, Uber, the Department of Motor Vehicles and the University of California, Berkeley, all agreed on the benefits of driverless cars to reduce emissions and congestion on roads. Google is testing the cars big-time in Austin.
But they disagreed broadly on exactly when autonomous vehicles — defined as cars that can operate without human participation — will be traffic-ready and available to anyone.
"In the 2020s" predicted Ashwini Chhabra, who leads policy development at Uber.
"2075 maybe," countered Dr. Steven Shladover, a program manager at California Partners for Advanced Transportation Technology, a UC Berkeley research institute.
Some of the disparity lies in the definition of driverless cars. According to guidelines defined by the DMV and the Society of Automotive Engineers, there are several different levels of automation — some of which already exist in driver assistance features like active lane control. (Shladover played a Youtube video of a Mercedes driver cruising down a highway hands-free in an approximation of "driverless" mode, which generated more mirth than anxiety among the participants.) Shladover admitted that driverless valet parking, for example, could arrive very soon. But fully automated cars operating on shared roads without human support are another question.
Sarah Hunter, head of policy at Google X, contended that the status quo of human-operated cars already kills thousands per year. "Taking the humans out of driving, you're going to reduce a lot of accidents," she said.
Google X is the division responsible for Google's self-driving vehicles, which can now only be spotted in Mountain View, California, and Austin. Hunter said that few accidents involving Google's driverless vehicles have been reported, and that the majority have been human drivers rear-ending the autonomous cars at red lights.
Google publishes monthly crash reports online, and indicates that 16 minor accidents have occurred over the six-year tests.
Google appears to be getting serious about making its driverless cars commercially viable, recently hiring John Krafick, a 25-year auto industry veteran, as CEO of the project. Krafick previously served in leadership roles at Ford, Hyundai and as president of the online car shopping service TrueCar. Google has also solidified partnerships with automakers and is said to be exploring partnerships with General Motors (NYSE: GM), Ford ( NYSE: F), Toyota (NYSE: TM), Daimler and Volkswagen, according to Reute rs.
Still, fully autonomous vehicles that can operate in the chaos of city traffic are a ways off — and it's not obvious whether technological or regulatory hurdles are the primary burden.
Because of a bill signed by California's governor in 2012 (SB 1298), "the onus is on the DMV to develop regulations for the testing of autonomous vehicles," said Bernard Soriano, who directs risk management for the California DMV. "This is the first time the DMV went into the realm of developing safety features. This is usually done by the Federal NHTSA.
Asked when Californians can expect an updated set of regulations, Soriano responded "I can't answer that."
For now, companies testing self-driving vehicles in California must play by a basic set of DMV rules that include testing in a controlled environment — and a human in the driver's seat at all times in case something goes wrong.
There are currently no federal regulations around autonomous vehicles, leaving the question of how to oversee the fast-growing space to a consortium of researchers, agencies and trade groups. In January, Tesla CEO Elon Musk said at a conference that he expects a lack of federal regulations around self-driving vehicles to delay their introduction "until 2022 or 2023."
Previously, Google (NASDAQ: GOOG) has warned the DMV against establishing a government process for evaluating driverless car safety. "This is a dangerous route you're taking," said Google program manager Brian Salesky at a meeting in January. "The DMV is not in the best position to evaluate the safety of any one of these products."