Gaming, tech work leads San Antonio video studio to expand in Austin
---
Click here to view original web page at www.bizjournals.com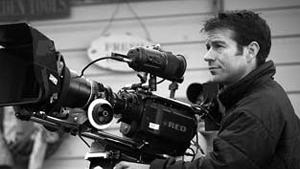 Geomedia, a San Antonio-based video production company, has expanded into Austin and taken office space with the Rock Candy Media experiential marketing firm.
Geomedia, which formed in 1996 and has 14 employees, will keep three staffers at its Austin office to meet the growing demand from Austin companies for production work that includes gaming and virtual reality elements.
Zach Nasits, one of three co-owners at Geomedia, said nondisclosure agreements prevented him from naming its new Austin clients, but past clients have included Valero Energy, Grupo Bimbo, H-E-B Grocery Co., the San Antonio Spurs and Dell Inc.
"We've worked with lots of Austin people and decided it's a much cooler market," Nasits said. "Now that we're getting in contact with more businesses up there we wanted to establish a footprint and have some people based up there."
Nasits said he expects the Austin expansion will result in more hiring for the company in the near future, but didn't forecast how many new employees could be needed.
Geomedia was recently invited to Google Inc.'s headquarters to help develop applications for its Project Tango program. Geomedia is creating a Project Tango-based DinoTrek VR experience, which will transport users into a fully rendered, 360-degree prehistoric world where dinosaurs roam.
The free virtual reality app recently became available for the iPhone 6, iPhone 6+ and Google Cardboard and will be appearing at almost 20 zoos this year.