Texas a top state for future job growth, Forbes says
---
Click here to view original web page at www.bizjournals.com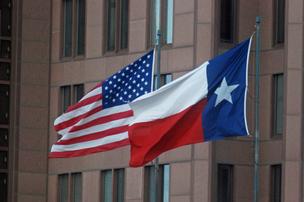 Texas also is a top state for its current economic climate and future job growth in Forbes' annual Best States for Business study released this week.
It also ranks No. 6 on Forbes' "The Best And Worst States For Business 2014" list.
Naturally, Forbes cites Texas' pro-business environment and the energy industry for its impressive job growth.
"Texas has done well primarily because it is an energy center. You really can't get around that," Edward Friedman, an economist who tracks Texas for Moody's Analytics, told Forbes. "Every major energy and oil company has realized over the last 15 years that the only place to be is Houston."
Outside of Houston, Forbes cites Toyota Motor Corp.'s (NYSE: TM) new campus in Plano, Charles Schwab Corp. (NYSE: SCHW) moving jobs to Austin and El Paso, and Apple Inc.'s (Nasdaq: AAPL) expansion in Austin as other examples of the massive business investments in Texas.
In addition to Texas' impressive job growth, it also is expected to have the second-fastest economic growth rate over the next five years: 4.1 percent annually.
However, the education rate of Texas' workforce hurts it in the overall ranking. It has the second-lowest percentage of adults with a high school degree: 82 percent.
Olivia Pulsinelli is the web producer for the Houston Business Journal's award-winning website. Follow her on Twitter for more.